Shell LiveWIRE Brunei is BSP's flagship programme under its Social Investment arm aimed at developing an entrepreneurial culture through skills training and knowledge sharing. Established on May 1st 2001, Shell LiveWIRE Brunei was BSP's response to the government's efforts to support long-term sustainable economic development and the development of entrepreneurship in the country. Through coaching and mentoring, Shell LiveWIRE Brunei strives to promote entrepreneurship and strengthen the competitiveness, capacity and efficiency of local Small and Medium Enterprises (SMEs).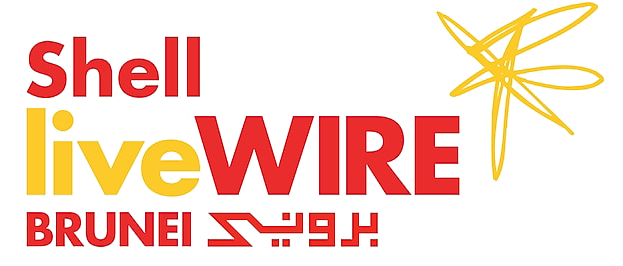 Participants are guided, nurtured and counselled towards the right entrepreneurial path through various workshops and seminars which are tailor-made and adhering to the nation's philosophy and culture. Previous participants who have completed the programme are also provided support are still connected to the programme via its Business Network Community, providing the current participants with feedback and an open source of knowledge and experience. This year Shell LiveWIRE Brunei celebrated its 20th Anniversary of presence and growth in the country.
Shell LiveWIRE AgroBiz – Farming in the 21st Century
BSP's effort to support the nation's agricultural sector can be traced back to 1975 through the establishment of the Sinaut Agricultural Training Centre in the Tutong District. This began the wave of interest into this sector by encouraging people to consider agriculture as a business.
Fast forward more than forty years, the LiveWIRE AgroBIZ scheme aims to produce skilled and trained agropreneurs – people with both agricultural as well as business skills. These agropreneurs had the opportunity to develop 10 hectares of paddy fields while also receiving the practical skills required to be successful commercial farmers.
In February 2020, the first batch of 10 hectares of paddy recorded a yield of 8.5 metric tonnes (MT) of paddy per hectare, one of the highest in the country. The Sembada188 yield that was planted at the IBTE Agro-Technology Campus plot in Kampong Wasan almost doubled Agrobiz's target of Metric Tonne per hectare. This remarkable success was the result of the site's irrigation infrastructure and use of pesticide-free and organic fertilisers which were deployed using modern methods including drones.
In July 2021, seven local youth joined the third cohort of Shell LiveWire Brunei AgroBiz programme. The participants will be training for two cycles commencing inAugust until October 2022 and will also develop paddy fields at the IBTE Agro-Technology Campus plot, utilising high-yield rice varieties and modern machinery to improve yield and make production more efficient.